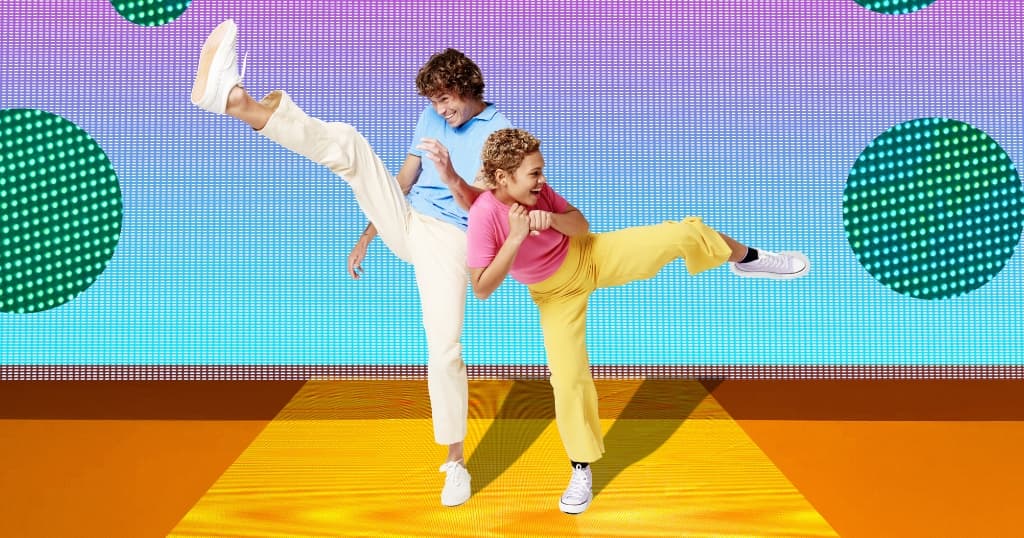 The four-letter word that can cause immediate discomfort for just about anybody is debt. Debt is a part of life for millions of Americans. In fact, according to a study by the Federal Reserve in 2021, the number of Americans in debt6 reached 340 million. That's a lot of us who are in the same boat and working hard to get out. Here's the thing: debt can feel inevitable, and in many circumstances, there are no other options. Responsible borrowing has never been more important because adding debt to your monthly expenditures can make a big difference in your day-to-day spending habits and abilities, particularly with inflation continuing to rise in 2023.7 Consumer debt takes many forms from credit cards to cars loans to personal loans that are needed for unavoidable, emergency expenses. So, how do you navigate debt once you're knee deep? Are there ways to prioritize debt repayment without sacrificing your quality-of-life related expenses? Paying down debt can feel intimidating, so as the sign on my door leading to my garage says, "One step at a time" is all it takes.
Start with a Debt Assessment
No matter which type of debt you have on your books, learning how to prioritize debt repayment can feel a little overwhelming. The best place to start is with an assessment. You'll want to look at your monthly expenses, your income, and your debts including the total amount owed, monthly payment minimums, and the interest rates associated with each debt.
As you look at the numbers, start building a budget that begins with meeting your basic needs:5 housing, food, transportation, and medical care. These expenses are your non-negotiable items. Once you've established your budgeting baseline, it's time to tackle your debt. You'll want to consider the potential a debt has to impact your financial standing in a serious way1 when working to prioritize which debts to tackle as quickly as possible. Paying down debt can start to feel impossible when looking at these numbers, but don't give up because your budget and your plan will help guide your way.
Once you've determined which debts will take priority, you'll need to create a budget. If you find that your debt-to-income ratio is not feasible, you may need to contact your lenders and attempt to arrange lower monthly payments. However, you will want to pay down your debt as quickly as possible. When you have overextended yourself and taken on too much debt, this can feel impossible. However, it is possible if you dedicate yourself to the process one step at a time.
Debt Payoff
Whether you fell into debt out of necessity, or through a series of choices that seemed great at the time and feel less great as you sift through a pile of statements, your situation can be remedied. There are people who have faced massive amounts of debt head on and come out victorious and debt free.
You may be familiar with the terms debt avalanche and debt snowball,2 and if you have a large amount of debt to tackle one of these methods may be the appropriate avenue to change your financial trajectory. The concepts are relatively simple to understand yet can prove difficult to implement without a strong dedication to the end goal: becoming debt free.
The debt avalanche method encourages paying off loans or debts that carry high interest rates to reduce the total amount that will be paid over the course of the loan. When utilizing this method, you will make arrangements to exceed your minimum, required payment each month. The debt snowball method encourages paying off loans or debts starting with the lowest amount owed first. You will want to pay as much as possible above your minimum payment each month.
After paying off one of your loans or debts, whether you opt for a debt avalanche or debt snowball approach, you'll use the funds normally allotted for the paid off loan to add to your payment on the next loan or debt in line. Just like a snowball or an avalanche, the more you pay off, the more speed the debt repayment process has. You're accumulating funds that can be used to pay off your debt each time you clear a balance. Prior to paying off your first loan, however, both methods require finding the extra money in your budget to allocate to these debts to rapidly pay them off. This is when paying down debt can get a bit tricky.
 What to do if your income does not cover your debt
If your debt-to-income ratio is high enough, budgeting can start to seem impossible. The best way to tackle this problem is by going back to the budget and tackling any expenses that you can modify or remove. Looking at your expenses and assessing them was the first step we discussed, and if you find yourself stuck don't stress or feel bad. Finances are tough for everyone to navigate no matter how much money they have, and the old saying "more money more problems" isn't totally incorrect. In fact, the higher a family's household income, the more likely they are to carry a significant amount of debt.6 If you are facing paying down debt in large quantities, take courage and know that there is a way out.
If your income is not covering all of your expenses, you may need to pick up a side hustle while working to pay off a few balances to even things out. For the average person, however, a side job may not be possible. Prioritizing your expenses is vital in this case. Keep in mind that stripping back your expenses4 to the bare bones will not have to last forever if you are able to pay down your debt. Settle for eating at home not ordering from or going to restaurants, cancel any unnecessary subscriptions, see about lowering expenses like your phone bill or grocery costs (clipping coupons!), anything you can do to add a few extra dollars to your debt payoff funds.
The most important thing to remember when working to pay down debt is that this struggle will not last forever. Start watching every dollar that comes in and every cent that leaves your bank account as you work to create new habits that will not only help you wipe out your debts but set you up for a healthier financial future.
What about savings for emergencies?
Allocating all of the money possible to prioritize your goal to pay down debt is a fantastic plan; however, emergencies do happen, and you may need money in a pinch. Should you pay down your debt before saving for emergencies? It depends. Setting up an emergency fund3 is an important step towards total financial health. Ideally, you'll have a fund large enough to cover your expenses if you were to lose a job as well as handle major expenses that come out of the blue (as most emergencies tend to do). However, balancing between paying down debt, saving, making monthly payments on non-negotiable items, and having a life can become difficult to say the least. If possible, make a savings goal that you know fits your family's situation and work towards that goal simultaneously while paying down debt. If an emergency occurs and you do not have savings in place, a personal loan is a quick option that could be right depending on your situation. CheckSmart offers various personal loans online and applying is easy. In most cases, however, you want to avoid taking on new debt while prioritizing debt repayment. Creating the buffer of an emergency fund is arguably just as important as paying down debt.
*Loan offerings vary depending on location.
Prioritize Your Future
When you choose to prioritize paying down debt, you are choosing to prioritize your financial future. If a storm passes over and you find yourself in a large amount of debt, know that this road has been traveled by many people before you. You can and will see the other side of this situation. Working to pay off debt will pay off in the long run, one step at a time.
Sources:
1Gravier, Elizabeth (2023, Jan 16). The No. 1 rule on how to prioritize your bills Retrieved from: https://www.cnbc.com/select/how-to-prioritize-your-bills/
2Ashley Eneriz and Erika Rasure (2022, April 13). Debt Avalanche vs. Debt Snowball: What's the Difference? Retrieved from: https://www.investopedia.com/articles/personal-finance/080716/debt-avalanche-vs-debt-snowball-which-best-you.asp
3Egan, John (2023, Jan 12). Is It Better To Save Or Pay Off Debt? Retrieved from: https://www.forbes.com/advisor/banking/saving-vs-paying-down-debt/
4Curtis, Tiffany (2022, Dec 13). 5 Ways to Handle Debt During Inflation Retrieved from: https://www.nerdwallet.com/article/finance/inflation-and-debt?trk_location=ssrp&trk_query=debt%20payoff&trk_page=1&trk_position=5
5Price, Jessica (2022, Oct 14). Personal Loan Repayment Guide: The Best Ways to Tackle Debt Retrieved from: https://www.aviocredit.com/resources/628/personal-loan-facts/personal-loan-repayment-guide-the-best-ways-to-tackle-debt
6Fay, Bill (2022, Feb 23). Demographics of Debt Retrieved from: https://www.debt.org/faqs/americans-in-debt/demographics/
7Konish, Lorie (2023, Feb 24) As new data shows inflation rose in January, here's what consumers can expect next Retrieved from: https://www.cnbc.com/2023/02/24/as-new-data-shows-inflation-rose-in-january-what-consumers-can-expect.html
Jessica is hyper-focused on making information about the Personal Loans offered by CheckSmart including Payday Loans, Installment Loans, Line of Credit, and Title Loans accessible and easy to understand. Learning the basics about finances shouldn't be complicated after all! The key to responsible borrowing is understanding the loans you're considering, and it's Jessica's mission to help anyone considering a loan make an informed decision. Jessica is passionate about sharing easy-to-follow Budgeting Tips and helping readers increase their financial literacy in the Financial Corner of the blog. You'll find great budgeting tips, Simplified Savings tips, and information that will help you improve your financial wellness sprinkled throughout each of her blogs.