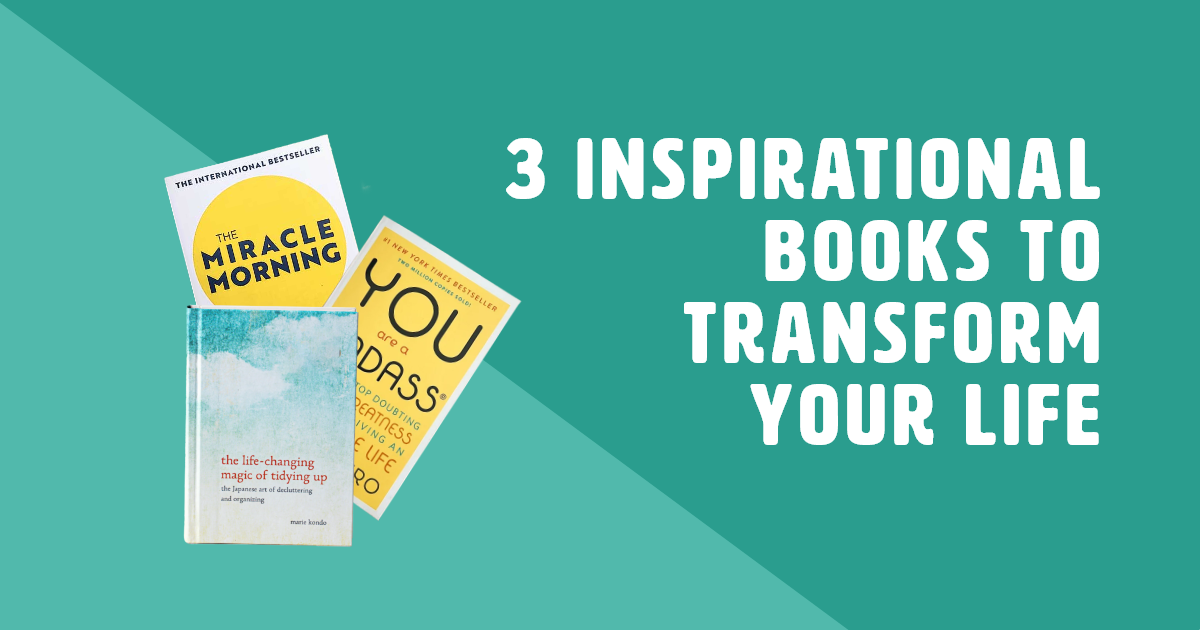 Savvy Saver
Three Books That Inspire Personal Growth and Change
September 28, 2023
Learning how to manage money better is top of mind for many Americans this season. Leaning into a season of growth is a great way to kickstart that transformation when it's needed. Evolving and changing our thinking and our habits is an exciting opportunity to become the best versions of ourselves possible. Learning to modify habits through a commitment to self-improvement can yield major results when attempting to radically improve finances. Start with a few self-help books to kickstart your journey. Reading, after all, helps us expand our knowledge base and begin the process of adopting new ways of thinking that can radically transform our lives. By extension, working on personal development can also improve your financial health and help you change spending habits. When you're in a good place mentally and have healthy habits in place in various areas of your life, adopting financial tips may be a bit easier.
Implementing things that you learn from reading will never be a quick, easy fix for behaviors that have developed over time no matter how frustrating the behaviors are or how much you'd like to change them. Overnight change is tough and usually not feasible. Instead of approaching a new lifestyle in an "all or nothing" fashion, try to be gentle with yourself and take it one step at a time. Over the next few months, mix the following books into your regular reading rotation and see which parts stand out as options that could help you accomplish your personal growth goals and additionally you can learn how to implement tips for better money management.
The three books on this list made an incredible difference to me not in my personal life and as I developed healthy habits, which includes financial habits. I am more mindful in general, meaning my spending has become more mindful. Who am I? An everyday person who didn't learn about the importance of mindful living and good spending habits until late adulthood. I am a firm believer that anyone can invoke a change in their lives if they dedicate themselves to the process verses the outcome. No one is perfect, and reading a self-help book with the intent of perfectly adopting the principles within can feel frustrating. If, instead, you're focused on the process of evolving into the person you'd like to become, you can not only yield better results but also enjoy the process. Progress, after all, can be fun.

Reshaping habits begins one tiny step at a time. Instead of focusing on financial education books when starting your journey towards a healthier financial life, an approach to changing habits in general may be a more digestible approach. As the saying goes, where there is smoke there is fire, and if you are facing financial struggles or looking to enhance your understanding of healthy financial habits, you may need to rethink your approach to healthy habits in general. Books on financial literacy and books for financial planning may be a bit overwhelming for some readers. Financial education, and more specifically financial education books are often geared towards seasoned readers who are familiar with healthy financial habits and looking to expand their already extensive knowledge. When you're learning how to change spending habits, learning how to fully adopt new habits is the first step that anyone can take. Keep an eye on the CheckSmart blog over the next few months to learn more about small steps towards financial health that you can implement without major disruption to your day-to-day life. Looking to dive a little deeper now? Check out our blog about budgeting basics or learn how to start saving for your future.
Jessica is hyper-focused on making information about the Personal Loans offered by CheckSmart including Payday Loans, Installment Loans, Line of Credit, and Title Loans accessible and easy to understand. Learning the basics about finances shouldn't be complicated after all! The key to responsible borrowing is understanding the loans you're considering, and it's Jessica's mission to help anyone considering a loan make an informed decision. Jessica is passionate about sharing easy-to-follow Budgeting Tips and helping readers increase their financial literacy in the Financial Corner of the blog. You'll find great budgeting tips, Simplified Savings tips, and information that will help you improve your financial wellness sprinkled throughout each of her blogs.