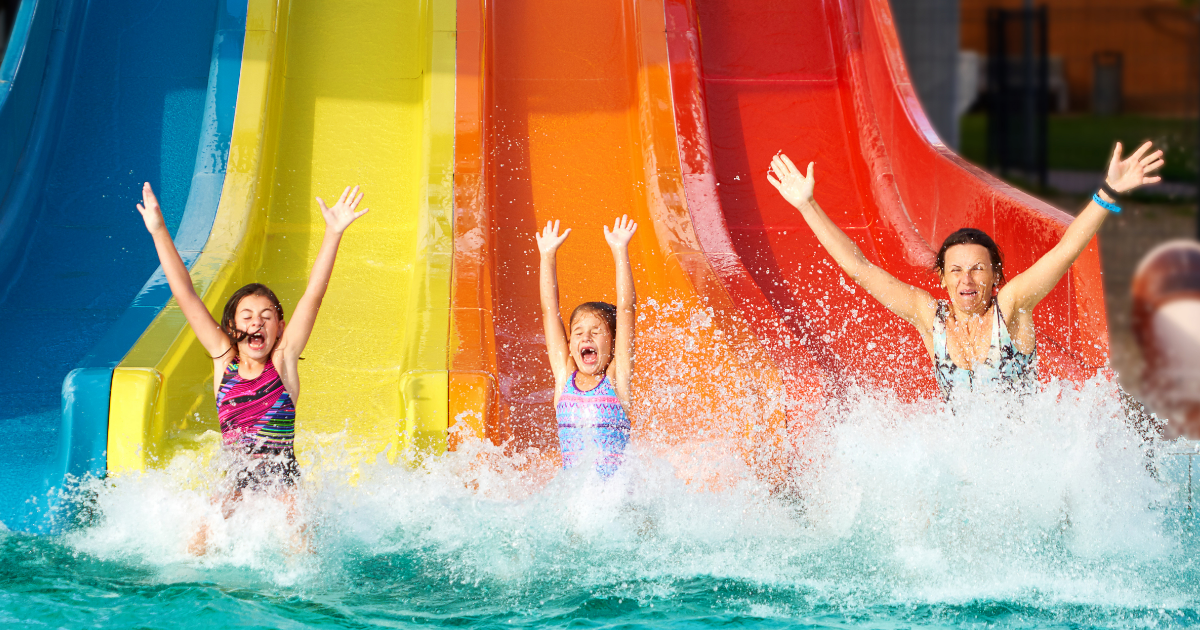 Savvy Saver
10 Budget Friendly Summertime Activities
July 31, 2023
Summertime is filled with fun, and it's a great time to connect with your kids while they're on vacation from school. Having a budget friendly summer doesn't have to be tricky. We put together a list of ten fantastic summer activities you can do with your kids that won't break the bank. If you need to build a budget, check out our guide to starting your budgeting journey in three easy steps.4 Living on a budget takes commitment year-round, so keeping summer fun as inexpensive as possible will help you hit your goals throughout the year.


Free Outdoor Activities
Free or cheap outdoor activities are a fun way to spend time together and get in a little physical exercise. With kids spending more and more time on their screens, it's important to find ways to get outside and get moving. Make sure you plan outdoor activities only when the weather is safe. In some areas, the heat is too much, especially for small kids, so check the weather before making plans. Always make sure to stay hydrated and to apply (and reapply) sunscreen!
1. Visit the park—check out local parks one by one! A fun way to mix up the traditional park visit is to invite friends and visit a different park (if you have more than one nearby) each week until you find your favorite. Have the kids rank the parks at the end of the summer and have a celebration at the park before school starts so your kids can share their favorite outdoor space with their friends. This can be a very low cost gathering with each kid who is invited bringing their own sack lunch and drinks!
2. Riding bikes and skating—classic outdoor fun for all can be had when you ride bikes or break out the skates. Pull your own skates out of the closet and test your endurance (and balance) but be sure to wear all of your protective gear. Keeping safe is a priority so make sure kids are always wearing a helmet. Put a spin on the experience by having races, learning new tricks, or exploring skate or bike parks nearby.
3. Sidewalk chalk—the chalk might not be free, but it will be a low-cost purchase that can provide hours and hours of fun. If your little ones are learning to write5 letters in the alphabet, to spell, or simple math equations, sidewalk chalk is a fun way to practice! Bonus idea: Play Pictionary with sidewalk chalk.
4. Family walks—walking and hiking are so good for your physical and mental health. Help your kids turn everyday walking into a daily habit which will serve them well throughout their lives. Find new areas nearby that you have not explored before to spice up your experience!
5. Free events and concerts—many cities and towns host free functions that will help you get to know other members of your community. Social media is a great place to find out what's going on in your area, as well as Eventbrite® which is a website where you can purchase tickets for events—sometimes the events are free and you're simply reserving a spot. Free summer concerts, plays, and festivals may take a little extra planning to attend, but it will be well worth it!


Indoor Fun
Beating the heat is just as important as keeping a budget when planning summertime fun. Heat can be downright dangerous, so make sure when you are facing a super-hot day (or week) that you plan accordingly to stay indoors. Screen time may be a part of your plan, but make sure to include some activities that are active and engaging without using technology as well.
6. Craft time—search Pinterest® for free or low-cost crafting ideas that will keep your kiddos occupied. If you work from home or have a lot of household work to complete, having a craft or two prepared each day can keep little ones busy while you are in a meeting or focused on getting things done. Summer projects and crafts that help kids learn while having fun are ideal.
7. Visit your local library—the library is an incredible resource. Reading goals will help your kids continue their learning or catch up on anything they may need to work on for the upcoming school year. Bonus: You can usually find fun activities hosted at the library. Add a few events to your summer calendar to break up the time spent at home.
8. Board games[MT1] —board games2 are a fantastic alternative to video games. Let your kids choose a new game each week from your collection to play. Don't have any games on hand? There are lots of fun card games you can play, and a deck of cards is fairly inexpensive. Visit a local thrift store to find used board games, or you can often borrow boardgames at public libraries. If you're able to splurge a little, check out your local store and let the kids help you choose a fun game that is of course age appropriate.
9. Visit a museum—learning while having fun is the goal for many parents, and the museum is a great way to accomplish both while staying cool. A day trip to a nearby museum if there is not a museum in your hometown will be well worth the gas and lunch expense. Usually, tickets are free for kiddos and even adults on certain days. Give the museum a call before you plan your trip to confirm pricing. Pro Tip: Call the museum instead of just visiting the website. I've found that often there are discounts available in person that do not show up online.
10. Volunteer—finding a cause that you love and helping your kids learn the importance of giving back is priceless. Let your kids help you choose an organization and set up a day or two over the summer to volunteer.1 Your kids will always remember the experience, and they just might make volunteering a regular practice. Giving back3 can help kids feel thankful for all of the good they have in their lives. And a little extra gratitude can't hurt, right?
Spending time with your kids is a gift, and having fun really can be free! Just having a bit more time with you and having your attention is all kids really want. Staying within budget by opting for free or low-cost summer entertainment will help you reach the financial goals you're focused on throughout the year. However, life moves quickly. Sometimes there just isn't enough in the bank to make things go round. If you find yourself in need of a little help, CheckSmart has multiple loan options available—our Lending Pros can help you find your SmartMatch Loan! Availability depends on your location, and approval requires an application.
Jessica is hyper-focused on making information about the Personal Loans offered by CheckSmart including Payday Loans, Installment Loans, Line of Credit, and Title Loans accessible and easy to understand. Learning the basics about finances shouldn't be complicated after all! The key to responsible borrowing is understanding the loans you're considering, and it's Jessica's mission to help anyone considering a loan make an informed decision. Jessica is passionate about sharing easy-to-follow Budgeting Tips and helping readers increase their financial literacy in the Financial Corner of the blog. You'll find great budgeting tips, Simplified Savings tips, and information that will help you improve your financial wellness sprinkled throughout each of her blogs.