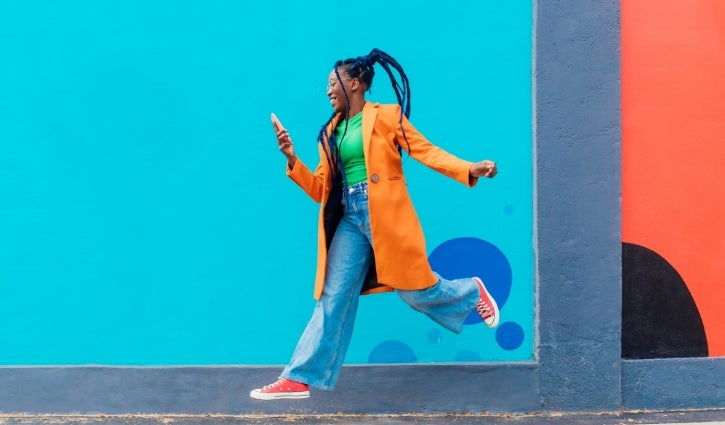 Taking out a loan is a big decision. Before you borrow, it's important to understand the types of loans available for your specific needs and to evaluate your ability to repay the loan. Over the next few months, we will take a closer look at the loans available to you from CheckSmart and address some of the questions you may have about borrowing. We will also take a look at the ins and outs of personal loans in general, discuss budgeting tips that can help you hit your goals, and share information that can help strengthen your financial knowledge. When you need a loan that you can pay out over time, an installment loan is an option that can provide needed funds with a bit more repayment flexibility than say Payday Loans for example.
What is a direct lender installment loan?
Direct lender installment loans are loans which are paid back in payments, over time, and are obtained directly from the lender. You might be thinking, wait a minute what is a direct lender? A direct lender handles the loan process from start to close—you apply with the lender, obtain funds from the lender, and repay the lender directly. When you borrow money from a lender like CheckSmart, you are indeed borrowing directly from the lender. What does it mean to not be a direct lender? There are many borrowing situations, where you are not necessarily borrowing directly from the lender you work with to obtain your loan. For example, when you borrow money from a retailer to purchase an item and pay over time, you are often borrowing from a third-party lender that finances the loans used to buy from the retailer you're working with. Another common example of not working directly with a lender takes place when you acquire a mortgage. You may work with a lender to apply for, process, and obtain a home loan but often the funding will be facilitated by a third party.
The most important thing is to choose a lender, direct or not, that you feel comfortable working with during the lending process. It's also important to understand the terms of your loan including the interest rate, repayment schedule, and details regarding repayment method—will you make your payment to the lender you applied with or to the funding institution? In a nutshell, working with a lender such as CheckSmart should not be complicated, and the process should feel transparent and simple to navigate. Working with a CheckSmart Lending Pro will yield such results, as our team is dedicated to walking you through the borrowing process little by little and ensuring that you understand your loan, terms, and any details that you are unfamiliar with.
How is an installment loan different from other loans?
An installment loan is paid in payments, called installments, over time. Common examples of installment loans are auto loans, mortgages, and even student loans. Installment loans are a type of personal loan and can be either secured or unsecured.3 Personal loans are installment loans that are generally unsecured and applying is typically a quicker process than applying for a mortgage or student loan which may require an extensive approval process. Personal installment loans from CheckSmart are either approved or denied rather quickly. The process can be completed as soon as the same day as application; however, depending on your personal circumstances and financial situation the approval process could take more than a day. What are the most notable benefits of a direct lender installment loan?
An installment loan be used for any purpose you choose
Installment loan funds, when classified as a personal loan like the loans offered at CheckSmart, may be used for any purpose you see fit!5 If you need money for a car repair, home maintenance, a large purchase, a medical emergency, or any other expense that you need help covering, an installment loan from CheckSmart is an option. You choose how to spend your funds, and you will have time to pay back the loan over time.
The application process isn't complicated
Applying for an installment loan with CheckSmart is a simple, rather quick process that includes filling out an application and providing documentation to serve as proof of income as well as identification. You can apply in-store for an installment loan with a Lending Pro which will provide you with the opportunity to ask questions in person. The goal of CheckSmart Lending Pros is to ensure that all customers feel confident in their decision to obtain a loan and that they fully understand the terms and conditions of their loan prior to completing the process. It's important to feel confident that you are making the right decision when borrowing. It's also important for the process to feel convenient,2 and that's why the quick application process can make borrowing via an installment loan a great fit for many customers.
Quickly receive your cash
One of the biggest benefits of an installment loan when funds are needed to cover an unexpected or larger than expected expense is that the funds are typically available to you quickly. After completing the application process, you will receive a lending decision often on the same day as applying. You can even receive funds as soon as the same day as your application; however, keep in mind that there are various state regulations that must be followed and every situation is unique. Your state of residence, financial situation, and the date/time of your application can all affect the speed at which your application is processed and when the funds are distributed. Speaking with a Lending Pro at a CheckSmart store is a great way to learn more about expected waiting periods prior to receiving funds. Regardless, the process is much quicker than when working with more traditional lenders that sometimes have a lengthy approval process which in turn delays funding.
Why CheckSmart?
Understanding the way installment loans1 work and likewise choosing the lending option that is a best fit for your circumstances is an important factor when choosing to borrow funds to cover a necessary expense. Once you've determined that an installment loan is the right choice for your circumstances, CheckSmart can likely help you obtain a loan quickly and without a hassle. When you choose to work with a lender like CheckSmart, you're choosing to do business with a team that truly cares and wants to help you find solutions that will work. Customer service is the priority for every member of our team, and we will be here to help if and when you need us!
For now, Installment loans from CheckSmart are only available in the state of Arizona.
Sources:
1Taylor, Mia (2023, Feb 2). What is an installment loan? Retrieved from: https://www.bankrate.com/loans/personal-loans/what-is-an-installment-loan/#:~:text=Installment%20loans%20allow%20individuals%20to,require%20regular%20equal%20monthly%20payments.
2Medine, Taylor (2023, Jan 23). Installment Loan vs. Revolving Credit Retrieved from: https://www.forbes.com/advisor/personal-loans/installment-loans-vs-revolving-credit/
3Maverick, J.B. (2023, Feb 27). How Installment Loans Work—and Are They Right for You? Retrieved from: https://www.investopedia.com/articles/personal-finance/072316/how-installment-loans-work.asp#:~:text=The%20advantages%20of%20installment%20loans,default%20and%20loss%20of%20collateral.
4Gravier, Elizabeth (2023, Feb 13). Revolving vs. Installment credit: Which impacts your credit score more? Retrieved from: https://www.cnbc.com/select/which-should-you-have-revolving-credit-or-installment-credit/
5Langham, Dalton (2022, Jan 3). Top 5 Uses for Installment Loans Retrieved from: https://www.speedycash.com/resources/531/financial-tips/top-5-uses-for-installment-loans/
Jessica is hyper-focused on making information about the Personal Loans offered by CheckSmart including Payday Loans, Installment Loans, Line of Credit, and Title Loans accessible and easy to understand. Learning the basics about finances shouldn't be complicated after all! The key to responsible borrowing is understanding the loans you're considering, and it's Jessica's mission to help anyone considering a loan make an informed decision. Jessica is passionate about sharing easy-to-follow Budgeting Tips and helping readers increase their financial literacy in the Financial Corner of the blog. You'll find great budgeting tips, Simplified Savings tips, and information that will help you improve your financial wellness sprinkled throughout each of her blogs.