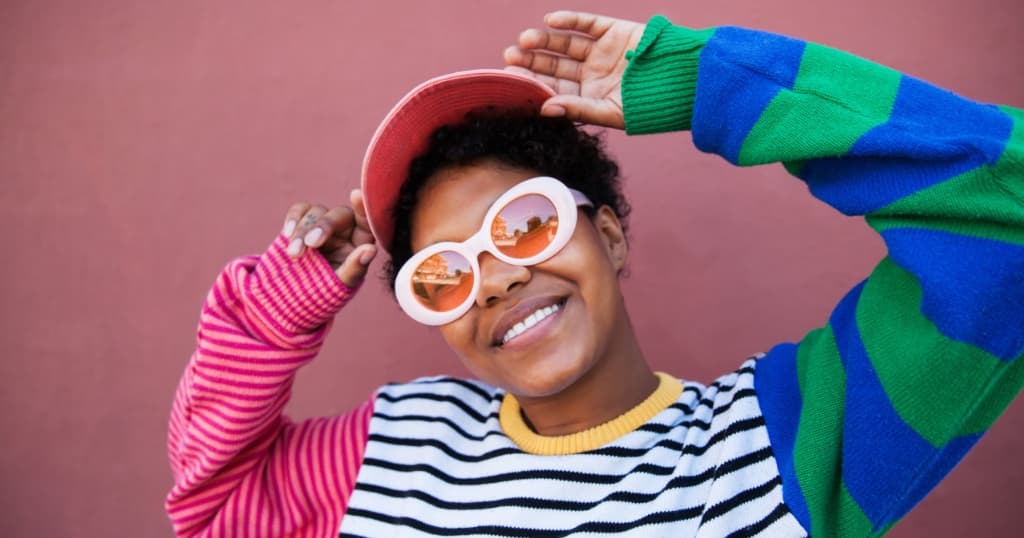 When you receive a paycheck in hand at the end of a long, hard week, it's likely that the first thought that crosses your mind is, "Now, where can I cash my check?" Not all checks are given to employees via direct deposit, and not all people have access to a bank account. That's where Check Cashing services like those offered by CheckSmart come in.
Check Cashing Basics
Check Cashing is a service utilized by millions of Americans every day. We offer Check Cashing Services at all CheckSmart locations. When you need to cash a check and either do not want to wait for the bank to release funds or alternately do not have a bank account, stopping by your local CheckSmart can prove convenient and helpful. For many people, the competitive fees offered by CheckSmart associated with check cashing services is often considered more affordable3 than the potential fees associated with traditional banking. For example, overdraft fees can quickly add up and cause unnecessary financial strain on people who are frankly already struggling. Keeping more of customer's hard-earned money in their pocket is one of the many plus sides to choosing Check Cashing services at CheckSmart.
Millions of Americans do not have a bank account or a bank that they frequently use for financial transactions. In fact, according to a survey conducted by the FDIC2 in 2021, there are 5.9 Million unbanked households. However, in the same survey it was noted that 18.7 Million households qualify as "under-banked" which means even though there was existing access to a bank account those households chose to also utilize a financial service such as a check cashing service or money order purchase.2 There are various reasons why a person chooses not to work with a bank,1 and some people are not qualified to open a bank account.  Luckily, stores like CheckSmart exist to fill the gap and provide needed services to these individuals. So what are the benefits to using the Check Cashing service at CheckSmart?
Check Cashing at CheckSmart
One of the most inviting aspects of choosing to use the Check Cashing services offered by CheckSmart is the unbeatable customer service. In fact, great service and working with a friendly representative is one of the reasons many Americans choose to utilize check cashing services4 at countless stores like CheckSmart in general. Choosing your neighborhood CheckSmart store to be your regular check cashing place has perks. Our Lending Pros are always standing by and ready to help every customer that walks through our door looking for a place to cash a check. Getting to know our customers and developing a great working relationship is truly part of our motivation each day. So how does Check Cashing at CheckSmart work?
How does the process of Check Cashing work?
Cashing a check at CheckSmart is simple! Just bring your printed or handwritten check and a valid, government issued ID to the store, a Lending Pro will verify the check, and you'll be on your way with cash in hand quickly. We also cash money orders quickly and conveniently. Any time you receive a check or need help cashing a personal check, a paycheck, or a money order we can help. We cash all types of checks. We work hard to make sure the process is convenient for our customers since fitting errands in like Check Cashing can be hectic. We offer store hours that are more accommodating than traditional banking hours because we know that our customers value their time and convenience. Check Cashing rates and fees apply and vary with your check type and state, see store for details.
When you cash a check at CheckSmart, you will have cash in your pocket before you leave the store. Unlike traditional banking institutions, we do not have any holding periods. We make the process simple and straight forward. We work hard to keep our check cashing fees competitive, but you'll need to check with your local store to find out the exact cost of cashing your check. You can always pop into a local store and chat with a Lending Pro who will be happy to help you quickly. We welcome all questions and have a robust FAQ page where many frequently asked questions are highlighted!
We offer more than Check Cashing at CheckSmart
Making CheckSmart your local check cashing place is a Smart Choice. While you're in the store, we can help with the other items on your to-do list as well! Did you know that CheckSmart offers various in-store services beyond Check Cashing? We offer Western Union® Money Orders, Bill Pay Services, we can help you send money via Western Union® Wire Transfer, you can obtain Green Dot® Visa® Debit Cards, and we even offer Gift Card Buyback! We'll highlight each of these services and dive into the details in future blogs, so stay tuned!
Jessica is hyper-focused on making information about the Personal Loans offered by CheckSmart including Payday Loans, Installment Loans, Line of Credit, and Title Loans accessible and easy to understand. Learning the basics about finances shouldn't be complicated after all! The key to responsible borrowing is understanding the loans you're considering, and it's Jessica's mission to help anyone considering a loan make an informed decision. Jessica is passionate about sharing easy-to-follow Budgeting Tips and helping readers increase their financial literacy in the Financial Corner of the blog. You'll find great budgeting tips, Simplified Savings tips, and information that will help you improve your financial wellness sprinkled throughout each of her blogs.